The best led ceiling light fixtures for residential
Views: 497 Update Date: Aug 17 , 2018
Tubular Lighting provides you the best led ceiling light fixtures for residential.
1.
Modern geometry octangle samsung led ceiling light
Diameter: 30cm, 40cm, 50cm, 60cm
Voltage available: 110-240VCE and SAA standard can make
Material: Iron + Acrylic
Housing Color: Green, Blue, Yellow, Pink, Grey, White, Black,Custom design accept
Lamp Source: SAMSUNG SMD LED
Wattage: 12W, 18W, 24W, 36W
Light Color: Warm white, Cool WhiteTrial order also accept
2.
Northern Europe LED macaron color ceiling lights fixture
Diameter: 30cm, 40cm, 50cm, 60cm
Voltage available: 110-240VCE and SAA standard can make
Material: Iron + Acrylic
Housing Color: Green, Blue, Yellow, Pink, Grey, White, Black, Custom design accept
Lamp Source: SMD LED
Wattage: 12W, 18W, 24W, 36W
Light Color: Warm white, Cool White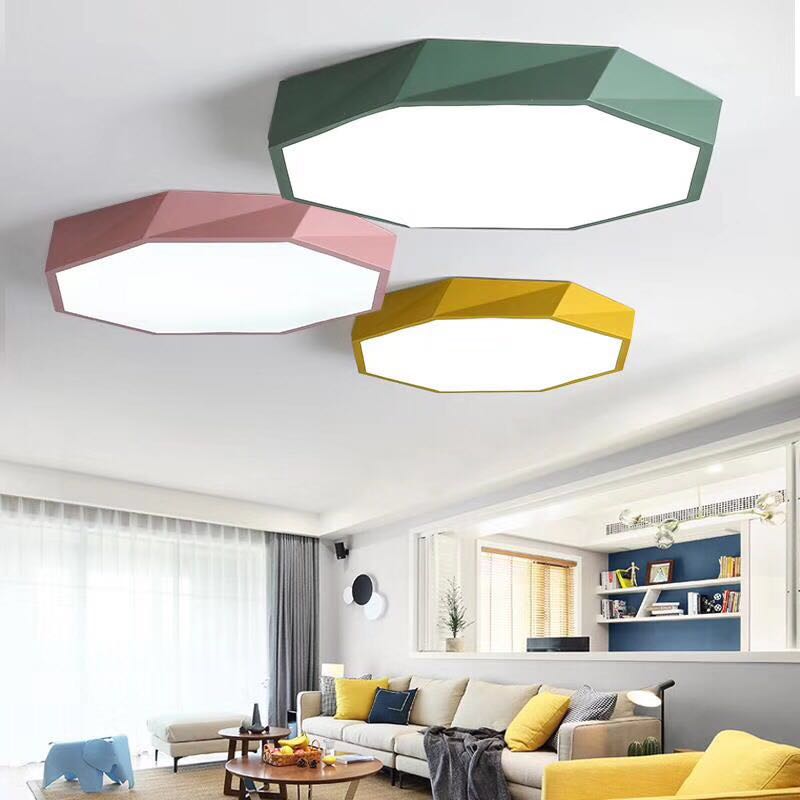 3. Surface mounted multi color round led ceiling light
Diameter: 35cm, 48cm, 60cm
Voltage available: 110-240V CE and SAA standard can make
Material: Iron + Acrylic
Housing Color: Green, Blue, Yellow, Pink, Grey, White, Black, Custom design accept
Lamp Source: SAMSUNG SMD LED
Wattage: 18W, 24W, 36W
Light Color: Warm white, Cool WhiteTrial order also accept