·Made and hand carved in Pakistan
· The base is made of Neem wood, known for its durable and termite free properties
· Heating the salt with the included 40 Watt bulb releases negative ions into the air, creating an effect similar to an ionizer, purifying the surrounding air
· Once lit the lamp will emit a calming Amber color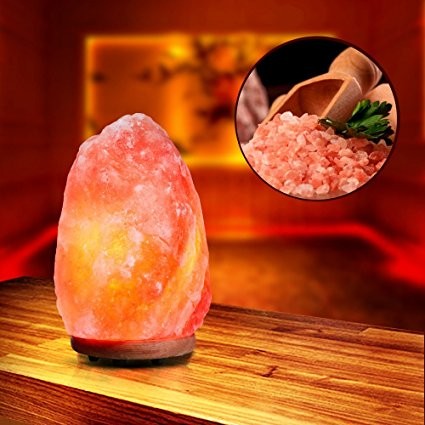 salt stone lamp/ salt water lamp/ salt lamp cord/ salt lamp basket/ himalayan salt crystal lamp/ salt lamp 60 lb/
· Product Description
· Size:11 - 12 Inch
· Product Description
· • Unique salt lamp is made from Natural Himalayan salt crystals hand mined in the Himalayan Mountains
· • Once lit the lamp will emit a calming Amber color
· • Heating the salt with the included 40 watt bulb releases negative ions into the air, creating an effect similar to an ionizer, purifying the surrounding air
· • Due to the natural variation in Himalayan Crystal salt, weight, size, color and shape may vary
· • Includes: 6 ft Power Cord, 40 watt Light Bulb, Rotary dimmer switch
· • Material: 100% Himalayan Crystal Salt.
· • Base is made of genuine neem wood. The neem tree is one of the most versatile of India's plants. Valued for centuries throughout tropical Asia for its multitude of medicinal and other uses, it has recently attracted attention in the
United States as an effective botanical insecticide. Neem wood is now becoming a popular option for furniture manufacturers. The advantage of using this is that it is a strong wood making it durable and giving your furniture a long life. Secondly, due to the pest repelling aromatic properties of the wood; it is termite free.
· • Finish: Natural
· • Lamp and cord assembly are UL approved.
· Ingredients
· 100% Himalayan Crystal salt, 100% neem wood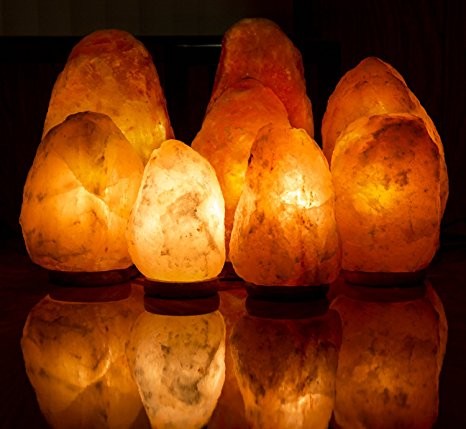 himalayan floor salt lamp/ pink himalayan salt lamp/ usb salt lamp/ owl salt lamp/ himalaya salt lamp/ himalayn salt lamp/ cross salt lamp
Hand-Carved Lamp Provides a Soft Glow
The lamp is made from salt crystals from the Himalayan Mountains. Unlit, the crystal's rough-hewn, irregular surface looks pink. When lit with the included 40-watt bulb, it gives a warm amber glow. You can even change the color of the bulb to give a different hue to the lighting area.
Use the lamp as a gentle nightlight, or to create a romantic mood. Whether in a child's room, near the television or computer, or in your office, the lamp, sitting on its round neem base, provides a natural touch.
salt lamp power cord/ salt lamp importers/ angel salt lamp/ salt rock lamp/ globe salt lamp/ salt lamp wooden base
Salt Crystal is a Natural Air Purifier
The Himalayan Natural Crystal Salt Lamp also works as an air purifier. When lit, the lamp emits negative ions that fight against positively charged particles that cause you to feel stuffy and sluggish. The lit salt crystal clears the air naturally of allergens like smoke, pet dander, pollens, and other air pollutants. It dilutes odors so that you can breathe easier. People with asthma often find it helpful in reducing their symptoms. You can keep the lamp lit for as long as you like to maintain this purifying effect.
Care and Sizing Information
This lamp is very easy to clean--just wipe the outside surface with a damp sponge and dry with a paper towel. Because each crystal is natural, dimensions and weight vary.