TOM DIXON MELT Glass Pendant Suspended light
Model: D4024
Product Type: Pendant light
Style: Modern
Dimensions: 280mm, 400mm
Suspension Wire: 1500mm
Material: Metal + PC
Finish: gules / Golden / chrome
Manufacturer: Artdecolite
Voltage: 110-240v
Light Heads: 1
Light Holder: E27 Base
Max Wattage: 60w

TOM DIXON MELT PENDANT LAMP
Melt is a beautifully distorted lighting globe that creates a mesmerizing melting hot blown glass effect.
Translucent when on and mirror-finish when off, it emits an attractive, mildly hallucinogenic light.
Available in copper, gold and chrome and as a floor and table standing lamp.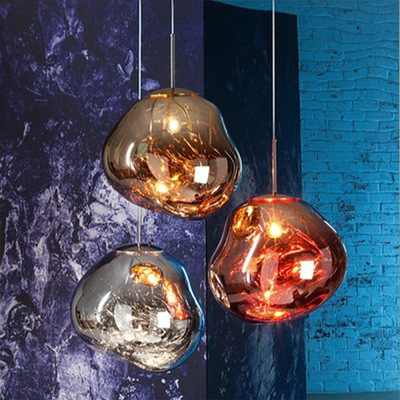 Melt. Obsessed with the idea of creating an imperfect, organic and naturalistic lighting object, Melt was
created in collaboration with FRONT – a Swedish design collective. Melt is evocative of molten glass,
the interior of a melting glacier, or images of deep space.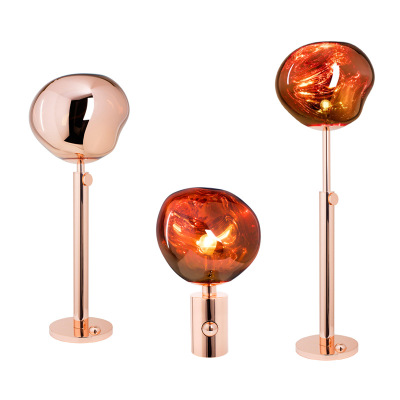 Model: D4024
Product Type: Pendant light
Style: Modern
Dimensions: 280mm, 400mm
Suspension Wire: 1500mm
Material: Metal + PC
Finish: gules / Golden / chrome
Manufacturer: Artdecolite
Voltage: 110-240v
Light Heads: 1
Light Holder: E27 Base
Max Wattage: 60w

ROOM TYPE: Bedroom, Dining Room, Kitchen, Entrance/Stairwell, Living Room